New Trends Coming From Where??? Guess…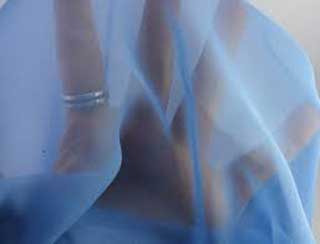 Discouraged by cool spring weather and concerned about the economy, buyers at AmericasMart Apparel here shopped for fall with caution, although they generally liked what was offered.
Retailers applauded fall luxury fabrics and leather in basic pants and jackets, as well as fresh colors, shapes and treatments. Buyers bought texture and fabric innovation, although they demanded lightweight goods rather than heavy wools. Buyers also bought feminine interpretations of plaids and pinstripe suit looks.
The market featured plenty of sweaters, in all shapes, often with fur trim and other special details. Longer jackets and novelty outerwear were also prevalent. Key special occasion looks included one-shoulder styles and pleating in sheer fabrics.
Attendance at the women's, children's and accessories market, which ran March 30 through April 4, was flat with last year.
Buyers, with budgets even with or slightly down from last year, often sought more collections rather than items, concentrating on tried-and-true resources.
Susan Isenberg, co-owner of NYFO, a Norfolk, Va.-based specialty store with four locations, shopped for bigger-ticket items, such as leather and luxury fabrics.
"We've gone too far with items in the past, now the pendulum is swinging back to more refined looks, in collections and suitings, which are better for retail sales," she said. "Customers may be buying less, but they are buying finer things."
Isenberg put more dollars in leather, which she dabbled in last year. She also bought cashmere, shearlings and microfibers, as well as plaids and suits by Zion, Thalian and Spanner. She liked long coats over pants, often with wider legs, and fur-trimmed knits and sweaters.
For more casual looks, she liked Zen, and Co. & Eddy's relaxed sportswear, and Cambio jeans in a variety of colors. Isenberg said business had been "a struggle," since November.
Shopping for an over-35-year-old customer, Lillian Howard, co-owner of Alltogether, a specialty store in Augusta, Ga., shopped for fall sportswear and special occasion dressing. She bought heavily in Lilly Pulitzer, particularly silk shantung separates and cocktail looks, and Ann May's silk dressing.
With the bulk of dollars spent on sportswear, Howard bought pants from Yansi Fugel, & Trousers and Renfrew. For novelty, she bought sweaters by White & Warren and Debra DeRoo, and novelty jackets by Lorizoni and Elliott Lauren.
She bought leather more heavily this fall, in colors, from Jon, Sienna and Vakko. She also bought velveteen knits, which she said have replaced dresses for her customers. Howard shopped with a budget down 10 percent, due to slow business since last fall, although March has picked up, she said.
Donna Tenfelde and Sissy Kamer, co-owners of Miss Martha, a Ft. Mitchell, Ky. women's better/bridge specialty store, shopped primarily for social occasion.
With specific individuals in mind, they shopped for "elegant, sophisticated, yet appropriate" looks. Avoiding bare and strappy looks, they bought from Montage, Jovanni and Zola. They found a new resource, Darya, which offered good colors and novelty organza details, they said.
In sportswear, they searched for jewel-tone brights, as well as some black, white and new neutrals. They bought leather jackets, paired with chiffon skirts, from Penta, a new resource. They also ordered novelty sweaters with studs by RSB and knits by Tula. Fit and consistent sizing were a must for their older customers, said the owners.
Mary B. Jackson, owner of Schwabe May, a specialty store with two Charleston, W. Va., locations, shopped for bridge sportswear resources for fall. Avoiding heavy wools, she concentrated on knits by Plein Air, silks by Go Silk and men's wear looks from Zion. For novelty, she bought sweaters from Michael Simon and White & Warren.
October 18, 2015 at 11:34 am