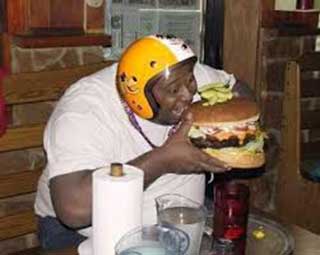 Entering Fogo de Chao (pronounced "fo-go dee shown"), the upscale Buckhead churrascaria transports diners out of the local, genteelly posh scene and into a world seemingly stuck in fast-forward. A barrage of servers dash left and right, armed often with large skewers of slow-roasted, precisely seasoned meat, not to mention a razor-sharp carving knife. This is where good food is.
A culinary tradition in southern Brazil for over three centuries, churrasco originated when southern Brazilian cowboys, known as gauchos (very different than typical US Western Cowboys), shared their adventures around open-flame pits while slow-roasting large pieces of meat.
This is the sixth such restaurant for brothers Jair and Arri Coser and Jorge and Aleixo Ongaratto. Other locations are in Dallas, Houston and Brazil.
In one of the more unique aspects of Fogo de Chao, each server cooks the meat he serves. Having trained for at least two years in Brazilian churrascarias, the staff makes the rounds with 15 …
October 24, 2015 at 11:06 am
Comments (3)