HotLanta Too Hot? Nope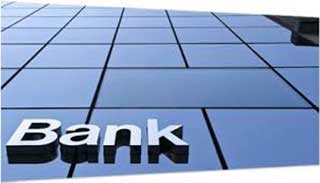 According to a recent report from the FDIC, the Atlanta area is facing "the most challenging environment in nearly a decade as key economic sectors weaken while competition in the banking industry remains strong," the report said.
However, Atlanta-area bankers said the FDIC is overreacting. Few seemed worried that developers would stop building houses, regardless of economic conditions.
"It's not a surprise to anyone that there is some concentration of real estate development and construction," said Joe Brannen, president and chief executive officer of the Georgia Bankers Association. "The market has added a million people in population, and anyone not in construction lending is missing an opportunity."
Bank of North Georgia has about 30% of its assets in construction and development lending, but Don Howard, president of the Alpharetta bank, said he does not consider this risky. The $833 million-asset bank's risk is spread out because it lends to a number of developers who build homes in 16 counties, he said.
"We haven't lost our enthusiasm for C&D lending," Mr. Howard said. "Our people have been through the good times and the bad, and we feel comfortable about where we are at."
T. Ken Driskell, president and CEO of First Colony Bank in Alpharetta, also shrugged off the FDIC's warning. If the economy slows, the $222 million-asset bank — which has 18% of its assets in development lending — would feel little effect since most of its construction loans are for homes that have been sold before the loan is made, he said.
A booming population is one reason the Atlanta region has been among the most active markets for bank start-ups since the end of the 2001 recession. Horizon Bank in Decatur, with $35 million of assets, opened in January 2000 and has 27.6% of its assets in construction and development loans.
But the surge of new banks has only added to the FDIC's worries. The agency argues that if construction slows, competition will increase, and many of these new banks could face higher credit costs and reduced asset quality.
"Atlanta has a fast-growing and well-diversified economy," said Rich Brown, an FDIC economist. This has led to "a number of new banks and a concentration of lending, which are areas of concern if the pace should fall off," he said.
The FDIC is reminding Atlanta-area banks about the 1991 recession because many banks that had a high percentage of their assets in construction and development loans then were downgraded in examinations.
Though many of the older community banks may have learned from the past, the FDIC said that banks of all sizes and ages should consider market volatility in their risk management plans.
Mr. Brown added that banks should be aware of what other institutions are doing. "Lenders and developers need to take into account all the other projects in the area. Some projects may be viable when built but, when put together with other projects, they may not be viable."
Christopher Marinac, an analyst at Robinson-Humphrey Co. in Atlanta, said that the current downturn will not be nearly as disastrous as the one in the early 1990s because this one has been triggered by corporate downsizing, not a collapsing real estate market.
However, he did say that development has slowed noticeably in Atlanta in recent months and that banks should heed the FDIC's warnings. "The FDIC has repeated this same comment for many quarters, but it feels like it carries more weight now than in the past," Mr. Marinac said.
Some banks have taken steps to prepare for a slowdown. Karl Hames, CEO of the Woodstock-based First National Bank of Cherokee, said it has reduced lending on development of homes valued at more than $300,000, though its starter-home market remains strong. The $163 million-asset bank currently has about 13% of its assets in construction and development loans, compared with about 20% in December.
Other banks are doing the same, Mr. Hames said. "I think most builders are more cautious and have started to curtail their risk, which in turn does the same for the bank," he said.
December 3, 2015 at 4:29 pm